AFTER SCHOOL PROGRAM HOURS
3:00 p.m. to 7:00 p.m. – Mon. to Thurs.
3:00 p.m. to 6:00 p.m. – Friday
OFFICE HOURS
8:00 a.m. to 5:00 p.m. – Mon. to Fri.
In alignment with Victoria Independent School District, we follow the VISD Academic Calendar and observe all school inservice days and holidays. The After School Program will close on these days.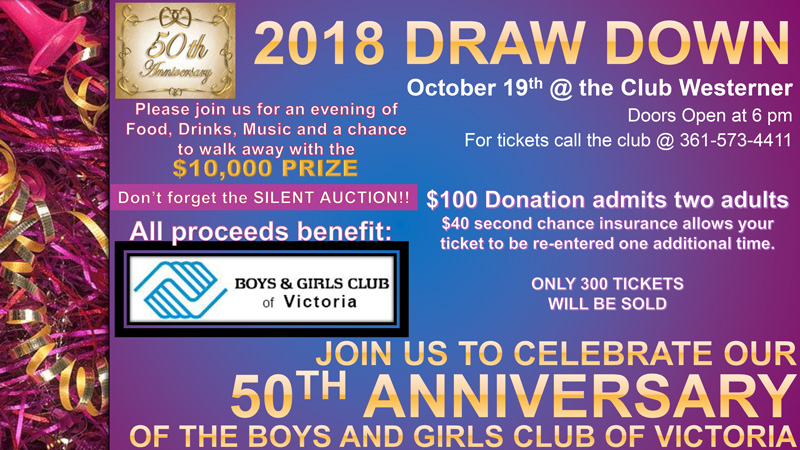 It's Draw Down time!! Who is ready for a chance to Win $10,0000 dollars??
We are only selling 300 tickets and the go pretty fast! So please call to get your tickets before they are all gone!
October 19, 2018 @ the Club Westerner 6pm
For tickets call the club at (361) 573 – 4411
It's our 50th anniversary and we'd love for you to join us for an evening of food, drinks, music, and a chance to walk away with the $10,000 prize!
All proceeds benefit the Boys & Girls Club of Victoria
Please like and share this post to spread the word! Thank you for your continuing support